Welcome to The Big V Project!
Here to help you have a smooth transition into a plant-based lifestyle and also spread awareness on its importance, one cookbook, meal plan, t-shirt and challenge at a time.
My name is Rachael Walker (aka Vegan Auntie) and I am so excited to play a part in making your transition to a plant-based/vegan lifestyle easier and to also introduce you to more vegan recipes. Thank you in advance for your support!
Plants Over Prescriptions Collection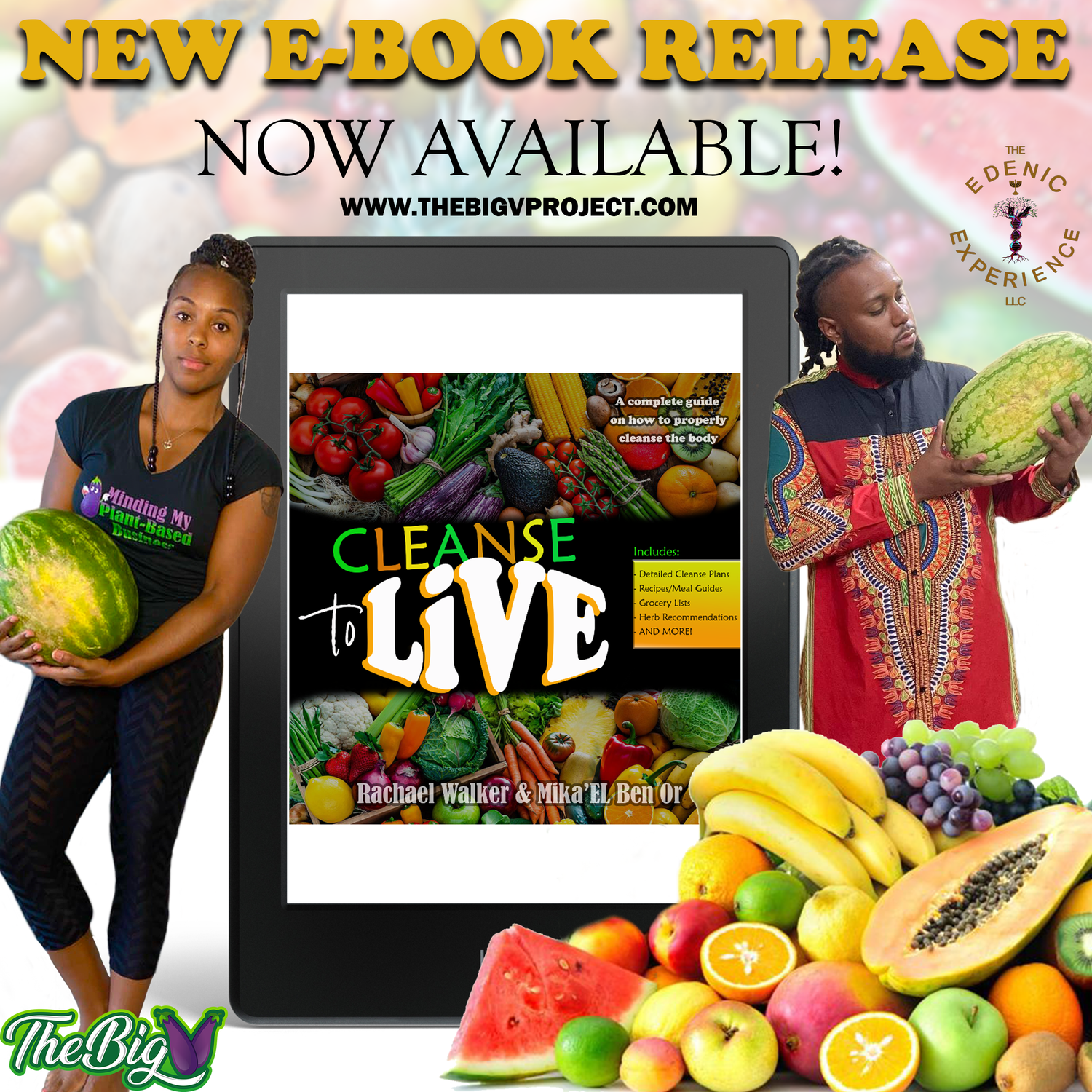 NOW AVAILABLE!
Rachael Walker (Vegan Transition Coach) and Mika'EL Ben Or (Herbalist) have teamed up to produce a very beneficial tool for you to add to your quarterly regimen. This is your complete guide on how to properly cleanse the body, including 6 specific cleanse guides, recipes, a list of mucus-forming foods, suggested herbs, the why behind cleansing, and so much more!
Order Now!